We are extremely proud of the pioneering clinic we have built. Integrating highly skilled staff and hi-tech devices.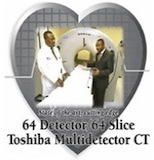 Diagnosis With Precision
Examination of symptoms using latest technologies
The Cardiovascular Clinics integrate the skills of the medical staff with hi-tech devices for its diagnosis and treatment. We are proud to possess the 64 Detector/64 Slice Toshiba Multidetector CT Scanner.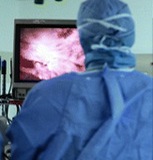 Quality Consultation
Evaluation and Treatment of cardiovascular problems
We are helping to bring high-tech, high-knowledge care close to home so that people would not have to drive far to get the best care. Why drive far when the best is close to home? We are redefining the gold standard.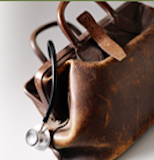 Highly Skilled Staff
Getting you back to a healthy lifestyle
Our staff consists of knowledgeable, dedicated, hardworking healthcare professionals that will serve each patient in a friendly and caring atmosphere and will tailor the care to each individual's needs.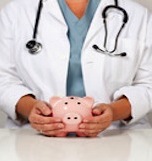 Affordable Cost
Get the best quality for lowest rates
Why pay more where there is an alternative around the corner with hi-tech devices and highly skilled staff ready to offer great quality care at an affordable cost. Say no to paying more for your health care needs. Visit Us today.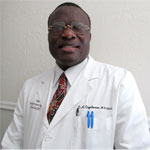 Dr. Osita A. Onyekwere – CEO
Board certified Cardiologist with over 17 years of experience in cardiovascular care.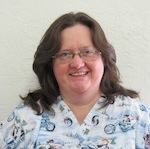 Wendy Hughes – Clinical Co-ordinator
A registered Nurse with 27 years of experience. Ms Hughes has been with the clinic since 2002.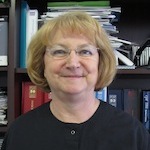 Brenda Woodward – Manager
Joined The Cardiovascular Clinics in 2005 with over 25 years of active managerial service.
Services
Clinical Consultation
Arrhythmia Management
Nuclear Cardiology
Vascular Medicine
Invasive / Interventional
Imaging / Diagnostics
MiniClinics
Research / Education
Diagnostic Center
Nuclear Test
Vein & Vascular Laser Ablation
Stress Test
Syncope Clinic
Ultrasound Test
Health Rhythm & Devices Management
Listen to HEALTHY HEART with Dr. Onyekwere
Weekly on Fridays at 5.30pm CST on 97.9WVOK FM or online @ www.979wvok.com